Community Objects to Privately Funded OUSD Enrollment Reform
December 5, 2015
|
Last Updated September 18, 2021
|
|
Uncategorized
Posted in Uncategorized
By Ken A. Epstein
Members of the Board of Education and community activists are raising concerns about how Oakland Unified School District (OUSD) Supt. Antwan Wilson is funding the overhaul of the school enrollment process.
The process is being paid for and staffed by outside agencies that have a direct stake in the adoption of the proposal to make a choice of charters schools an equal part of the publically funded school enrollment system.
According to district spokesman Troy Flint, the $300,000 utilized to develop the "common enrollment proposal and conduct public outreach was donated by an organization called Educate78 – set up in Oakland by pro-charter organization New Schools Venture Fund."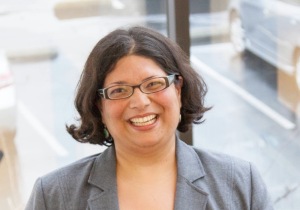 "We chose the name "Educate78" because the city of Oakland is 78 square miles, and our mission is to ensure that every student, in every neighborhood of Oakland, has access to world-class public schools. We will do this through informed giving and strategic initiatives," according to a posting on the New Schools Venture Fund Website.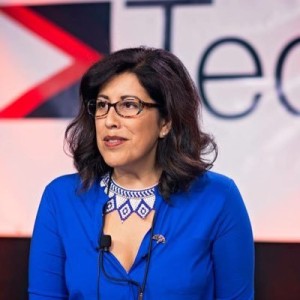 The Venture Fund is a nonprofit that started out channeling philanthropic donations to charter schools and "now invests in a range of education groups and businesses …entering into a partnership with a new venture capital fund that could result in millions more in financing," according to an article in the New York Times.
In an interview with the Post, Flint said the funders were unlikely to contribute more money to the project if the board decided to move ahead on reforming the enrollment process without including charter schools in the mix.
Flint also told community members that the Oakland Public Education Fund, which is connected to OUSD, would be unlikely to raise $1.2 million to institute enrollment reform, if this proposal is not approved by the board.
"The $1.2 million … would only be raised if common enrollment is approved," Flint wrote in a Dec. 2 email.
According to Flint, Educate78, not OUSD, has hired senior staff from Institute for Innovation for Public School Choice (IIPSC) to work on the proposal. IIPSC developed Common Enrollment in New York, New Orleans, Denver and other cities.
Under the Common Enrollment plan, parents can submit six choices from among charter and district schools, and a "computer algorithm" will assign them to one of the six schools.
The OUSD administration says the plan, which it named ¨Better Enrollment Oakland," will increase transparency and efficiency, streamlining a bureaucratic process that currently requires parents seeking admission to charter schools to apply to each school separately, along with applying to OUSD.
School Boardmember Shanthi Gonzales, speaking at Wednesday night's board meeting, asked staff to prepare a report on the potential impact of Common Enrollment, whether the loss of students to charter schools in other cities has led to declining resources for public schools, school closings and the layoffs of school employees.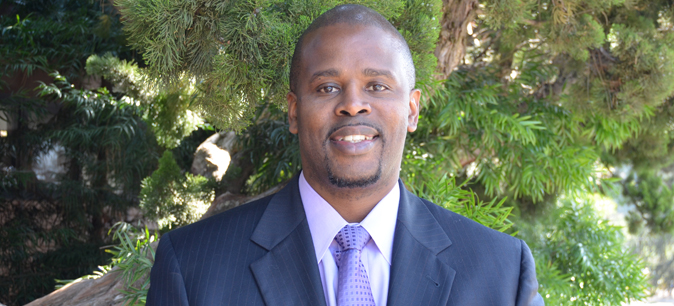 She objected to how the administration is moving ahead on enrollment reform.
"It's deeply problematic that we didn't do an open call for anybody (in the community) to participate in this," she said. "It was privately organized (and) funded by private dollars (that) led the planning process."
"These are our public schools," she said. "I don't think people who potentially have other agendas (should be) shaping our public policy."
Gonzales said it is wrong to rely on private funds from groups that say they are going to withdraw their support if the board does not vote for their proposal.
Boardmember Roseann Torres spoke Monday at a community meeting, saying the district needed to reform its enrollment system but opposed promoting charter schools charters.
"Doing this together (with charters) is completely nonsensical," Torres said. "Why should I advertise for the other guy?"
Dan Siegel, a former member of the school board and former OUSD general counsel, said he was shocked by the administration's complicity with charter organizations.
"I am astounded by the openness of the administration's attitude on this issue," he said. "It's one thing for the school district not to interfere with the development of charters schools. It's another thing altogether when you have the administrators of the public school system supporting the destruction of that very system."
Siegel said the board has to have the courage to tell Supt. Wilson that "this is a bad proposal and something we don't want to do."
The rhetoric of the pro-charter groups like New Schools Venture Fund does little to calm community concerns.
"The time is right to focus on Oakland," the Venture Fund says on its website. "The city's robust and vibrant community of educators, innovators and social entrepreneurs is growing. We have an inspiring new leader in OUSD Superintendent Antwan Wilson, who shares our vision of putting results before ideology in service of all students."
The fund says its partners include Great Oakland (GO) Public Schools and Lighthouse Community Charter School. Its supporters include the Rogers Family Foundation.
The school board is tentatively scheduled to vote on the common enrollment proposal in January.