Community Calls on City Officials to Adopt Housing Protections for Local Residents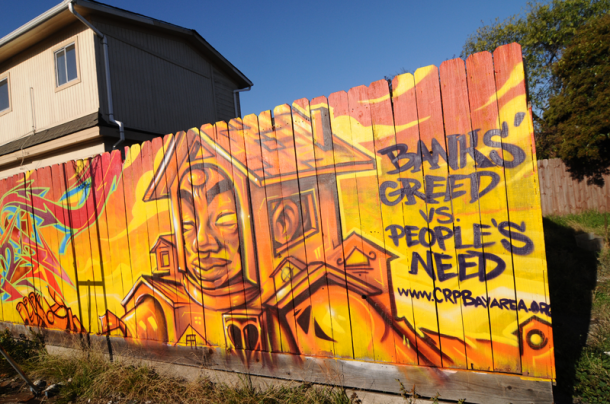 City Hearing on Housing Equity Action Plan Set for Sept. 30
By Ken Epstein
City of Oakland staff joined with the nonprofit organization PolicyLink earlier this year to release an "action plan" that proposes a comprehensive set of laws, programs, policies and investments to protect the city's social and income diversity in the face of the economic hurricane that threatens the ability of most working people to continue living in Oakland.
The City Council's Community and Economic Development (CED) committee decided to send the action plan, "A Roadmap Toward Equity: Housing Solutions for Oakland, California," to the full council, where the recommended set of actions could be debated, modified, added to and adopted.
That process begins Wednesday, Sept. 30, 5:30 p.m., in council chambers at Oakland City Hall, where the "action plan" will be discussed but not yet acted upon.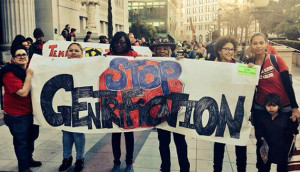 Whether the city will adopt aggressive laws and policies to change the housing free-for-all that exists now – stacked in favor of investors and building owners with access to cash and credit – will depend on the determination of council members to take decisive action, the willingness of the City Administration to support these changes and the unity of the community in demanding a break with past practices.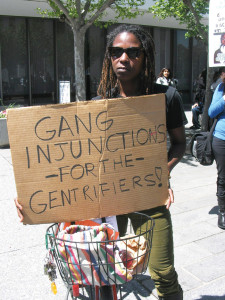 Driving this change is a housing crisis that is widely reported and directly felt by many Oakland residents.
"A growing number of Oakland residents cannot afford to buy or rent a home within their own neighborhood. Facing a rising loss of families with children and dramatic loss of African American households, Oakland risks following in San Francisco's footsteps and losing the intergenerational treasures of our community," according to the introduction to the 106-page report signed by Oakland Mayor Libby Schaaf and Angela Glover Blackwell, founder and CEO of PolicyLink.
The report does not look to an elusive silver bullet that will solve the crisis. Instead, the document is a roadmap that advocates adoption of a wide variety of proposals clustered around three strategies.
The strategies include proposals to rehouse and prevent displacement of current residents; mobilize resources to produce affordable housing for low and moderate income residents; and upgrade the homes of many residents who are currently living in deplorable conditions.
Some of the proposals call for passing new ordinances, while others suggest strengthening existing laws, and there are proposals to seek funds and regional partners to build new affordable housing.
Council President Lynette Gibson McElhaney told the Post that she set up the meeting as a public hearing rather than a discussion connected to passing resolutions or ordinances because she wanted to give councilmembers time to deliberate and consider the complexity and consequences of the proposals.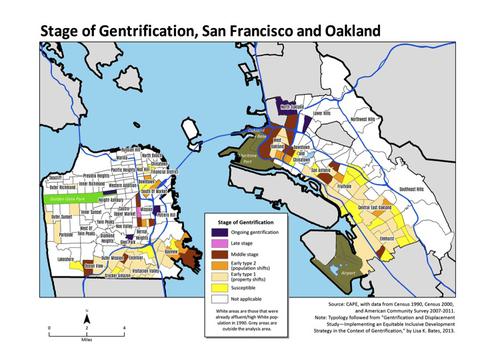 "This body has never entertained a conversation about the housing crisis," she said. "There has been no thoughtful engagement about the crisis in front of us."
"Public meetings are difficult," she said, adding that council is often under pressure "to take a specific action before we have a chance to think it through."
Councilmember Desley Brooks says she hopes the public hearing will focus on the proposals developed by PolicyLink and city staff over 18 months, in consultation with city councilmembers and stakeholder groups, including housing justice and private real estate development associations.
These proposals are based on the experiences of city staff and its community partners over the past few years in its efforts to mitigate various aspects of the crisis.
The hearing should go beyond taking public testimony about the impact of displacement or general testimony of experts, said Brooks.
"It's beyond the time for talking about displacement," she said. "I hope we are going beyond talking and that we are going to get to work on these issues."
"We need to come up with recommendations based on the significant work that has already been done by staff," she said. "If we keep stalling, we are only letting the (market) forces do what they do."
In a letter to the city and the mayor, a coalition of faith, labor and community groups called on the city council to adopt the Housing Equity Roadmap.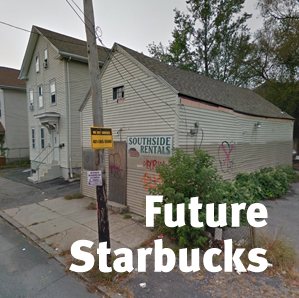 "We strongly urge you to move forward with great haste to hold the special Council meeting on the Oakland Housing Equity Roadmap," according to the letter, dated Sept. 8.
"There have been multiple efforts over the years to pass comprehensive housing policies that failed because of the lack of sufficient political will from a majority City Council or from the Mayor," the letter said. "We hope and believe that today's Oakland City Council and Mayor understand the gravity of the unprecedented housing problems that your constituents face and have the courage and political will to pass policies to help suffering residents and chart an equitable future for Oakland."
Among the signers of the letter were Pastor Gerald Agee, Pastors of Oakland and Friendship Christian Center; Bishop Bob Jackson, Acts Full Gospel Church; Pastor J. Alfred Smith Jr., Allen Temple Baptist Church; Rev. Daniel Buford, Allen Temple Baptist Church; Pastor B.K. Woodson, Interdenominational Ministerial Alliance; Al Marshall, SEIU Local 1021 Oakland Chapter; Anthony Panarese, ACCE; Robbie Clark, Causa Justa: Just Cause; James Vann, Oakland Tenants Union; and Margaretta Lin of the Dellums Institute and co-author of the housing action plan.
The Housing Equity Roadmap can be downloaded at www.policylink.org/find-resources/library/roadmap-toward-equity