Commentary: State Legislators Join Landlords to Defeat Bonta's Protections Against "No-Cause" Evictions
Posted in Affordable Housing, Economic Development, Elections 2018, Gentrification, Housing/Foreclosures
On Thursday, May 31, a proposal to enact statewide eviction protections by Assemblymember Bob Bonta (D-Oakland) was defeated in the California Legislature.
Legislators beholden to the big monied interests of real estate and landlord lobbies double-crossed tenants throughout the state by defeating AB 2925, a bill that would require landlords to have a "good reason" to evict a tenant from their housing.
If passed, the bill would have prohibited landlords from terminating a tenancy except for reasons such as "nonpayment of rent," or "breach of contract."
Currently, in many cities throughout California, landlords may evict for any reason at all, or no reason at all (except retaliation).
Just Cause eviction protection laws help stabilize communities by slowing down the existing "eviction-for-profit system," which is a cause of the merciless and tragic ever-growing homeless population of families that losing their housing.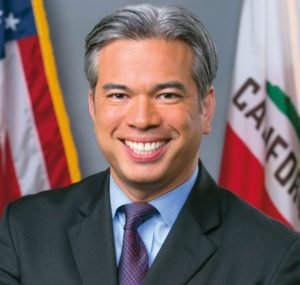 Assemblymembers in support of Just Cause: Bloom, Bonta, Chau, Chiu, Chu, Friedman, Gipson, Gonzalez Fletcher, Holden, Jones-Sawyer, Kalra, Mullin, Mark Stone, Thurmond, Ting, Rendon.
Assemblymenbers who opposed just cause: Acosta, Aguiar-Curry, Travis Allen, Arambula, Baker, Berman, Bigelow, Brough, Burke, Caballero, Calderon, Carrillo, Cervantes, Chávez, Chen, Choi, Cooley, Cooper, Cunningham, Dahle, Daly, Eggman, Flora, Fong, Frazier, Gallagher, Gloria, Cristina Garcia, Eduardo Garcia, Gray, Grayson, Harper, Irwin, Kamlager-Dove, Kiley, Lackey, Levine, Limon, Low, Maienschein, Muratsuchi, Mathis, Mayes, McCarty, Medina, Melendez, Nazarian, Obernolte, O'Donnell, Patterson, Quirk, Quirk-Silva, , Reyes, Rodriguez, Rubio, Salas, Santiago, Salas, Steinorth, Voepel, Waldron, Weber, Wood.
A slogan that gathering steam is to hold legislators accountable at the polls for failing to back tenant rights: "We'll remember in November."
Landlords celebrated their victory against renter protections in an email.
While this is a great victory for rental property owners throughout the state, the fight is not over," according to the statement released by the East Bay Rental Housing Association.
"Every year, legislators find new and creative ways to attack the rental housing industry. The attacks are more extreme in nature and are coming at a pace unseen in recent years. Tenant causes may also be gaining momentum across the state as California continues to struggle to provide affordable housing."
This article was adapted by James Vann from a column written by Lynda Carson.