City Seeks to Renew Measure Y Public Safety Tax
Posted in Community, Education/Schools/Youth, Elections & Voting Rights, Police-Public Safety
By Ken Epstein
Local leaders are encouraged by the results of a new poll showing that most voters support renewing the city's Measure Y parcel tax to pay for police salaries and programs to reduce violent crime and keep students in school.
The measure, which expires at the end of this year, was passed by voters in 2004 and raises about $20 million a year, based on both a $98-a-year parcel tax on Oakland property and a parking tax assessment.
By annual pot of money pays $12 million for increased increased policing resources, $8 million for community-based violence prevention programs and $4 million for fire department personnel to keep two fire stations open.
"There are things we should celebrate – Oaklanders overwhelming support continuing our efforts to keep us safer," said Lynette Gibson McElhaney, speaking at Tuesday evening's meeting of the City Council's Public Safety Committee.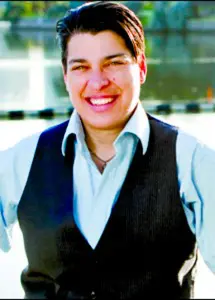 However, McElhaney also sounded a cautionary note. "We need to do more to earn the public's trust," she said. "We need to be very sober about what we can do." The measure needs to focus its resources in a few of the key areas where the funds will have an impact, she said.
Conducted by EMC Research for the city in March, the poll found that 82 percent of voters support continuing the measure for another 10 years, without increasing the property tax.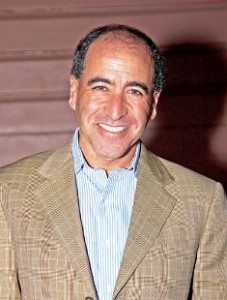 Only 53 percent of voters indicated they support a measure that doubles the tax to $196 a year. In order to pass, a parcel tax must receive at least two-thirds, or 67 percent, of the vote.
As in 2004, residents' top priorities are split between improving police services and support for crime reduction programs. The poll found that most people want the money to be spent on reducing gun violence, improving police and emergency response, support for at-risk youth and increasing high school graduation rates.
"Community safety and gun violence reduction are critical concerns for (our) members," said Pastor Billy Dixon, Oakland Community Organizations (OCO) board member.
"We believe this measure must ensure a balanced approach between proven violence reduction strategies and law enforcement."
The poll also found that most residents believe the city is going in the wrong direction, though that percentage is falling in recent months. Numbers of those who say the city is going in "the wrong direction" have dropped since August 2013 from 59 percent to 50 percent.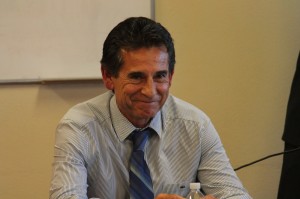 In the same period, the percentage who say the city is going "in the right direction" has increased from 17 percent to 33 percent.
Asked whether they feel safer today than they did a year ago, 22 percent said safer, 33 percent did not know or said it has not changed, and 45 percent said they felt less safe.
The poll was released at Tuesday's Public Safety Committee meeting. The results are based on telephone responses of 600 Oakland residents, conducted in English, Spanish and Chinese.
The council is not expected to place the tax measure on the ballot until July. At present, most council members are leaning toward maintaining the current tax rate.
Supporting the current tax rate are Councilmembers Libby Schaaf, McElhaney, Noel Gallo and Rebecca Kaplan. "We would all love to increase those resources, but let us not risk what we have today by being overly greedy and just out of touch with reality, "said Schaaf.
The city should be satisfied with the current tax rate, especially since the cost of garbage collection is set to go up substantially this year, and the school district is also seeking a parcel tax in November, said District 5 Councilmember Gallo.
Councilmember Kaplan emphasized that the city must address residents' concerns. "If we're going to ask that Oakland voters continue trusting City Hall with their public safety dollars, then we owe them a promise that we won't lay off (any more) police officers."
The Oakland City Council voted in 2010 to lay off 80 police officers – Kaplan voted no. "Voters need to know that City Hall won't be allowed to make the same mistake again," she said. "We must stop the crazy roller coaster of deep police cuts."
Community leaders also want want to sure the city will live up to its promises, based on its track record for the past 10 years.
"There are a lot of people who are very skeptical about Measure Y," said Joe Tuman, a mayoral candidate who has closely followed how the city has spent the money.
"Promises were made and assurances given," "But as we got down the road with this, the city did not keep its promises."
"We need some very specific language (in the new measure), that says exactly what you are going to do with this money," he said. "Exactly how many police will be hired? How many is the city itself going to pay for? If you are going to pay for programs, how you will evaluate whether they are effective?"
Rashidah Grinage of People United for a Better Life in Oakland (PUEBL0) also complained about the city's failure to monitor how funds were spent. "Evaluations that had been done were not adequate," she said.
She also the city did not deliver on its promise to implement community policing, to fully staff and support problem solving officers.
"In certain sections of the community, there's a feeling of betrayal," she said. "We have to be able to trust that commitments that are being made will be kept."