Berkeley Meeting Addresses Prejudice
Posted in Berkeley, Equal Rights/Equity, Ferguson/Black Lives Matter, Police-Public Safety, Responsive Government
Hearing calls for end to "normalization of Blacks being treated like second-class citizens"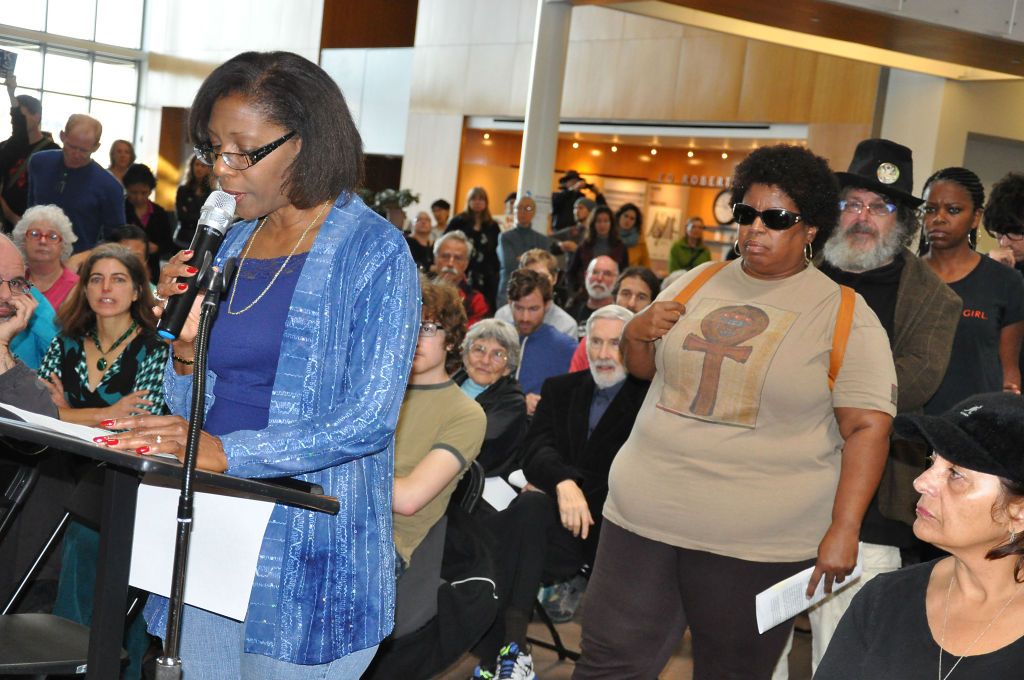 By Judith Scherr
More than 250 residents, lawmakers and academics spent five hours Saturday at a forum exploring what Barbara White of the Berkeley NAACP called "the normalization of Blacks being treated like second-class citizens in America and Berkeley."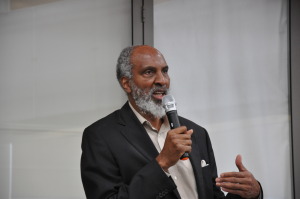 The stated agenda topic for the town-hall style City Council meeting at the Ed Roberts campus was "police-community relations," but, as Councilmember Kriss Worthington said, the issue at hand was broader: "Prejudice and discrimination and racism — right here in Berkeley."
john. a. powell, director of the Haas Institute for a Fair and Inclusive Society at UC Berkeley, laid out the problem. "When we talk about segregation, we're not simply talking about separating people based on phenotype," he said. "We're talking about separating people from life opportunities."
Many of the more than 50 public speakers did address police-community relations, criticizing Berkeley police tactics at Dec. 6 demonstrations protesting the grand jury decisions against indicting white police officers responsible for the deaths of unarmed Black men, Michael Brown and Eric Garner.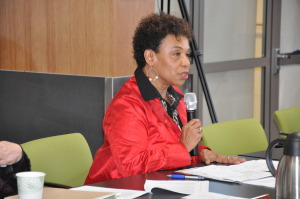 Zach Malitz said he was protesting peacefully when police used tear gas and beat him and fellow demonstrators. Moni Law, injured by a police baton, said she'd filed a complaint with the Police Review Commission and urged others to do so.
"We saw militarized police responding in Ferguson," said Councilmember Jesse Arreguin. "A similar thing happened in Berkeley."
Others took the question of community-police relations beyond recent demonstrations, criticizing Berkeley police for random stops of African Americans.
Richie Smith, an African American elder, described her experience. "I had one officer that was upset with me because each time he turned the corner in the neighborhood, he saw me," Smith said, explaining that she picks up trash along Adeline Street near her home once or twice every day.
"He wanted to know what was I doing so often on the street, (and I said), 'I live here. My taxes pay your salary.'"
A group representing disabled people picketed outside the meeting to raise consciousness about problematic relations between police and disabled Black people, subject to both racism and misunderstanding by police.
According to the group's spokesperson Nomy Lamm, police sometimes mistake actions of deaf and mentally ill people for those of a non-compliant person and believe physically disabled pedestrians are drunk.
Solutions proposed included Rep. Barbara Lee's call to end the transfer of military weapons to communities.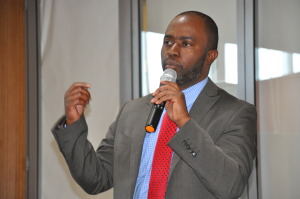 Residents proposed instituting a 24-hour team of health professionals to respond to mental health crises rather than police, body cameras for police, a moratorium on police use of tear gas and over-the-head baton strikes for crowd control, community policing and community control of police. Speakers also cited the need for jobs, affordable housing and equitable education.
The day's discussion was one "this country has never really had in a meaningful way," Councilmember Max Anderson said. "Our efforts as citizens to engage in the activities that strengthen democracy cannot relent at this point."
The City Council will discuss police reform proposals Jan. 27 and Feb. 10.